The Company
The company is our competitive dance program for children of all ages. Company members are trained in all styles, including ballet, jazz, tap, and hip hop. We provide a quality dance education for all our members, taught by a highly skilled and nurturing staff, in one of California's largest dance facilities.

Company families enjoy a ton of benefits, including next level choreography, beautiful custom costuming, and no hidden fees.
Though we value the training our members receive, we take a deeper pride in maintaining a team culture that's inclusive, fun, and inspiring. After 35 years we're thrilled to know that our mission to teach dancers skills that go beyond the dance floor still holds strong.
Come join the family, and be a part of this nationally ranked, award winning competition team.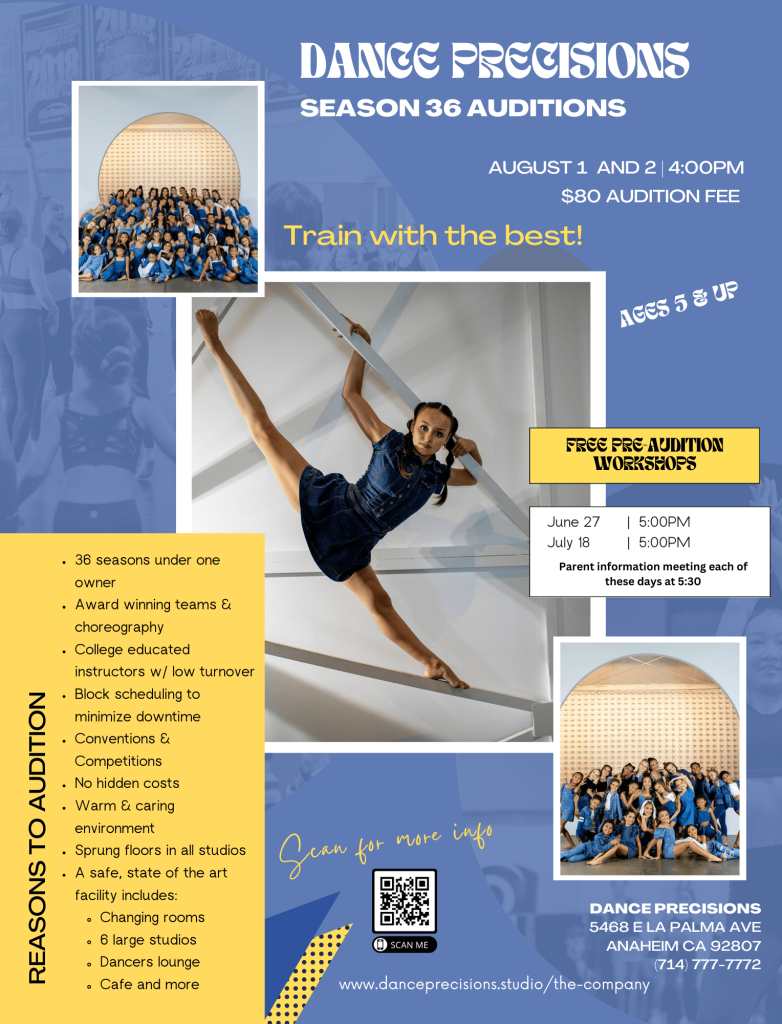 The Company Season 35 Auditions
Interested in joining our team? Come to our FREE pre audition workshops, and see why Dance Precisions is your new forever home!
Pre-audition workshops
June 27 | 5:00
July 18 | 5:00
**New parent meeting @ 5:30PM each workshop**
Season 35 auditions
August 1 and 2 
4:00
Register for our pre-audition workshops