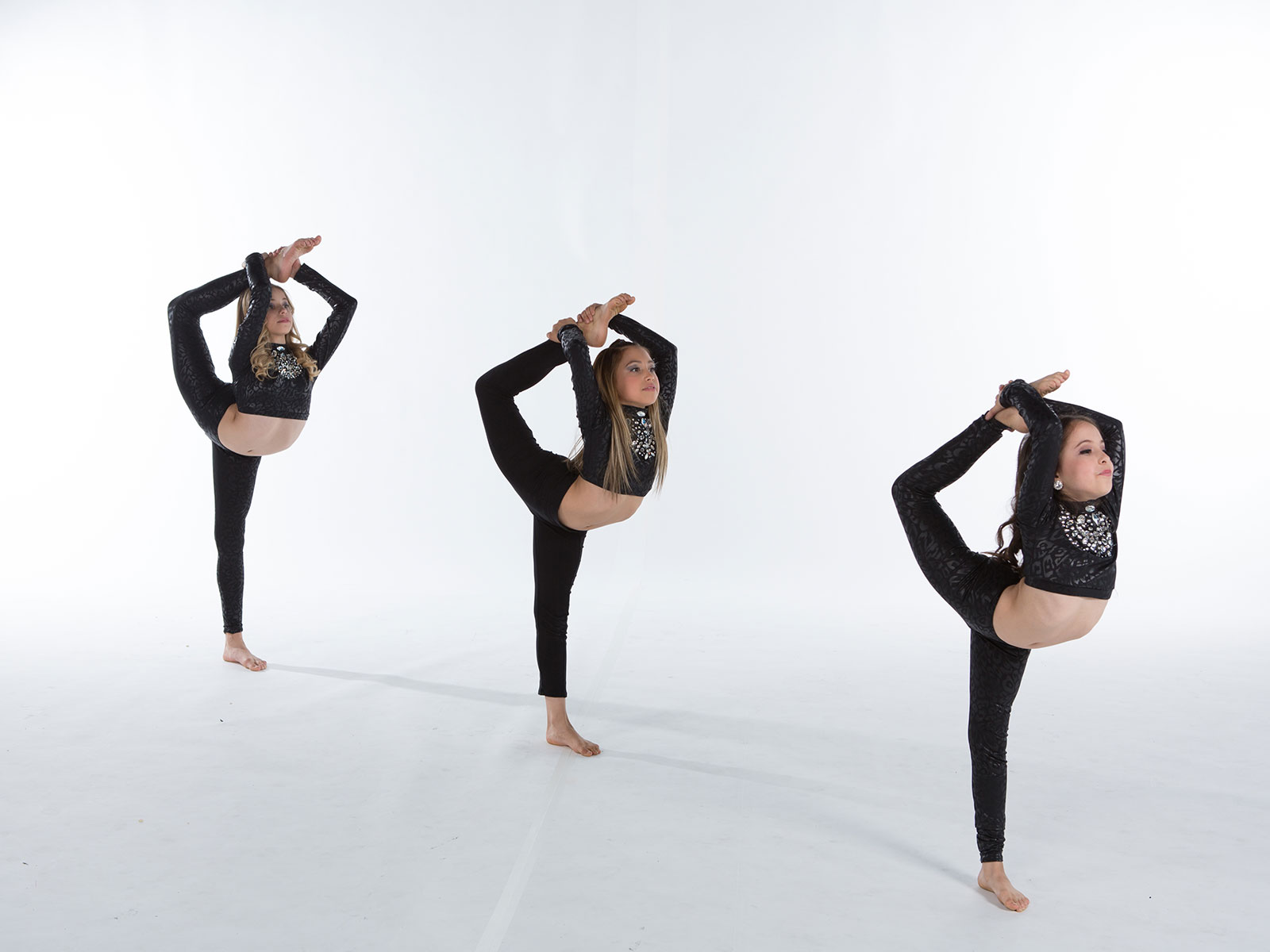 Dance Precisions General Studio FAQ
Who is our teaching faculty?
All of the teachers on our faculty are either former students who have gone out and enhanced their personal training, have worked professionally and/or have college degrees in dance. Every instructor has been through Dance Precisions' recruitment process and are trained in the studio's policies in respect to health, safety and child protection. Additionally, most of the instructors hold BFAs in dance from top, accredited universities, such as Long Beach State, California State Fullerton, Point Park University and many more. Our talented teachers and choreographers know what it means to be a part of the Dance Precisions' family. Their goal is to pass the love of dance along to children that join our studio. They understand that it is a privilege to stand in front of your child as a mentor and role model, and that they are shaping the next generation of Dance Precisions graduates.
Will we see a difference in our child?
Your child will grow in confidence, become more personable and less shy with their peers, make friends and learn skills that will not only help them become the best dancer they can be, but great adults. You will see your child blossom in all areas of their life, including school. Dancers learn many skills that transfer to their everyday life. Additionally, your child will develop a lifelong appreciation for the arts, particularly music and dance.
Can we try a class before committing to joining your studio?
Yes, we offer paid introductory classes. Dancers ages two to 15 can take a $9 introductory class. Should your child love the class and join our studio after the introductory class, the $9 will be credited toward your registration fee. Occasionally, we have a free open house or free day of dance where parents and students can come speak with us and take a tour of our impressive studio.
Is my child safe and taught by the right teacher?
As a studio that has been in business for 29 years we have the highest standards of child protection. We have a one-door-in and one-door-out policy. Every child enters the studio through our main door, which is monitored by at least one member of our trained staff. Parents of dancers under the age of eight are encouraged to park and walk their dancer into the facility. Our staff members are constantly moving about the facility to ensure that all children are where they are supposed to be at all times. The Dance Precisions staff consists mostly of young men and women who grew up at the studio and participated in the same dance programs that you are looking at for your child. Additionally, all instructors and staff members have been screened prior to their hire. This ensures that skilled teachers instruct your children in a safe environment. We are fully transparent at all times for parents and the broader community.
How do we sign up?
If you wish to take a paid introductory class, please call our office at (714) 777-7772. You may also call the office to register your dancer for one of our dance programs by booking a time to come in and fill out the necessary paperwork. Additionally, you can click here to set up a time to meet with the director of the studio, get a tour of the facility and find out first hand which of our programs and classes best meet the needs of your family.
Is there a registration fee?
There is a $30 registration fee paid once a year for each registering student.
Do we have to wear anything specific?
If you are doing a paid introductory class, you can wear anything that you are able to comfortably move in. Shorts, tennis shoes and t-shirts are best. Your hair should be pulled back and we recommend no jewelry. Once you have decided to enroll in a class or program we will send you our studio dress code and information on where you can purchase the needed items. We have a drawer of shoes that dancers can borrow from for their introductory lesson. Dance Precisions also has an in-house boutique with the required dance gear, so that purchasing your dance gear can be done quickly and efficiently.
What performances do you have?
All dancers are highly encouraged to perform in two shows a year. We have a Winter Holiday Show and our Annual Dance Concert. The Winter Holiday Show is conveniently located near the studio and is held two to three weeks prior to Christmas break. The Annual Dance Concert is held at the Karen and Richard Carpenter Theater in Long Beach. This show is usually held the last weekend of July every year.
Does your studio have a sibling discount?
We do offer a sibling discount for the second student in the family who enrolls in classes at Dance Precisions; the third student's tuition is free. The actual discount will be discussed with you at the time of enrollment, as it depends on the number of classes that your child will be taking. We also offer multiple-class discounts, where the price is reduced when you register for more than one class per month.
What programs are available for my child?
We are proud to offer fun, exciting and challenging performance-based programs and classes for dancer ages two to 18. The most beginning dancers to the most advanced dancers can find a program that meets their individual and family's needs. These programs and classes provide fun and structured training as well as multiple performance opportunities:
Starz Classes: Dancers are introduced to ballet, jazz and tap in a combination format. For ages two to 6.
Rascalz Classes: All boys' classes that include in hip-hop, tap, jazz and tumbling. For boys of all ages.
Spirit Training Classes: Will help train and prepare young dancers to make their junior high or high school dance/song leading team. For girls ages 11 and older.
Academy Classes: Offers beginning and intermediate classes in jazz, tap, ballet, hip-hop and tumbling for boys and girls ages 7 and older.
Premiere Competing Teams: Is the bridge program for the more beginning dancer who wants the opportunity to compete, without the pressure normally associated with competition dance. No audition necessary.
Prestige Competing Team: Our elite competition team for boys and girls of all ages who love the challenges and growth associated with dancing on the competition stage. Competition and performance combined.
Artists in Training (AIT): A pre-professional company that is dedicated to moving dancers into the college dance program of their choice or to prepare them to move directly into the professional dance world.
How large are your classes?
Our Starz classes (ages six and under) have a 10-person maximum. Our classes for all dancers seven and older have a maximum of 15 students in them. Occasionally, a class may have more than the maximum amount enrolled. If this is the case, we often put a student assistant in the class to help the primary teacher. We make sure the classes are small and focused to maximize the learning opportunities for each student.
How do we pay for our classes?
Dance Precisions uses an auto-pay system.
Will we be given information about our child's development in classes?
We give a yearly report to parents that helps assess which level, class or program would be appropriate for your dancer as they register for the next season. Parents are contacted throughout the year on an "as needed" basis should the instructors feel the need to discuss your child's progress.
Are there make-up classes should my dancer miss?
We typically do not offer a make-up class as tuition is charged on a monthly basis. Some months will have five weeks and there is no extra charge for that. Additionally, sometimes classes are brought in around performances for additional practice/rehearsal and which we do not charge extra for. Most classes are working on individual skills and routines, so placing your child in a make-up class may leave them feeling left out and frustrated because they may not know the material that the make-up class is working on.
My child is shy will they be okay?
Many of our students join us because they are shy and want to build their confidence. In a matter of months you will be able to see a marked difference in their confidence and self-esteem.
My child has way too much energy, will dance help?
Lots of kids have energy. Dance is the perfect outlet to help them burn off excess energy while learning valuable, life-long skills. Our classroom environment is high energy but controlled and focused.