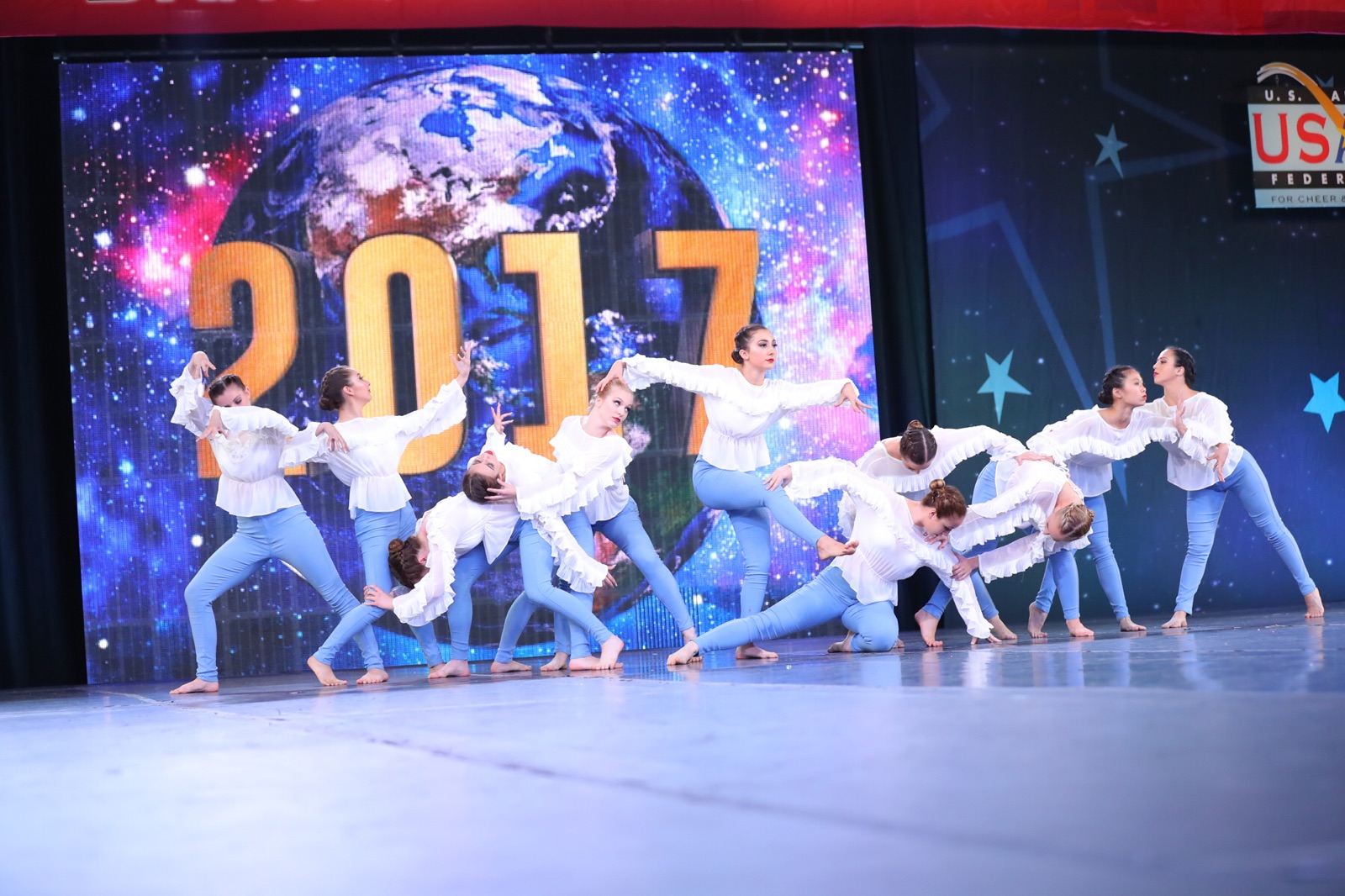 Dance Precisions All Stars (DPAS) is an exclusive program for students who wish to be a part of a college dance team, work professionally for teams such as the Los Angeles Laker Girls, or compete at the All Star dance level.
Dance Precisions has several national championship titles in the All Star industry.  Prior DPAS members have gone on to dance for several programs, including the Mt. Sac & Cal State Fullerton dance teams, the Los Angeles Laker Girls, and the Los Angeles Rams cheerleaders.
Select members of DPAS will compete at The US All Star Federation (USASF) Worlds Competition, held in Orlando each year.  This prestigious, one of a kind event features teams from more than 70 countries.
Please fill out the form below to get info on our upcoming All Star auditions for the 2018-2019 season .  When you fill out the form we will send you more details about our try out procedure and an invite to our parent information meeting.  And as an added bonus you will receive a coupon for 50% off the Audition fee.
Book your try out spot now and don't miss out on all of the fun and excitement!